D. K. Hari and Hema Hari

---
D.K.Hari and Hema Hari, a husband – wife duo of Management and IT professionals, are the founders of Bharath Gyan, a civilized study initiative to compile and present the knowledge of India, its traditions, its culture, its global ties – in short, its ethos, from an Indian perspective.
D. K. Hari and Hema Hari are a well-renowned personality with multiple interests and social contribution. They are engaged in community service in the field of healthcare, education and culture. they have conceptualized and Endeavoured to bring wealth of information hidden in ancient texts within the reach of Indians and the world at large.
Highlights among their research and publications include 2 sets of trilogies on Ram and Krishna. They have authored 3 books on Shri Ram
• Ramyana in Lanka-
• Historical Ram-
• Ayodhya –War and Peace:

Based on their research, they have authored till date, 27 books and produced 5 documentaries as well as many short films that span a wide spectrum of disciplines. All these books have received Benedictory notes from Gurudev. Sri Sri Ravi Shankar of Art of Living.
---
Shri Nilesh Nilkanth Oak

---
Shri Nilesh Nilkanth Oak is an author, researcher, speaker and corporate consultant. He has published three books and writes extensively on ancient Indian history. In a drastic re-evaluation of astronomy observations from Mahabharata, using the high-tech tool of modern astronomy and low-tech tool of the logic of scientific discovery, Nilesh Oak's extraordinary book presents an ordinary theory of astronomy observations that would lead to a quantum jump in our understanding of the Mahabharata War. Acceptance of his theory leads to surprising conclusions about our current understanding of world civilizations, domestication of horses, dating of Ramyana or Vedas and antiquity of meticulous astronomy observations.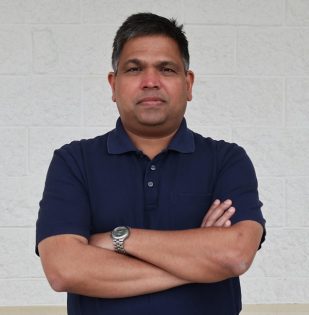 Highlights among their research and publications includes:-
• The Historic Ram: Indian Civilization at the end of Pleistocene
• 12209 BCE Ram-Ravana Yuddha
• When did the Mahabharta War Happen
• Bhishma Nirwana: An Astronomy poison pill